Harbin Y-12
B-3813
Southern Cross Aviation Flight SXA440
Kunming, China to Riyadh Saudi Arabia
ZPPP - VYMD - VECC - VANP - VAAH - OPKC - OOMS - OBBI- OERK
Around the World in 180 Hours
November 2007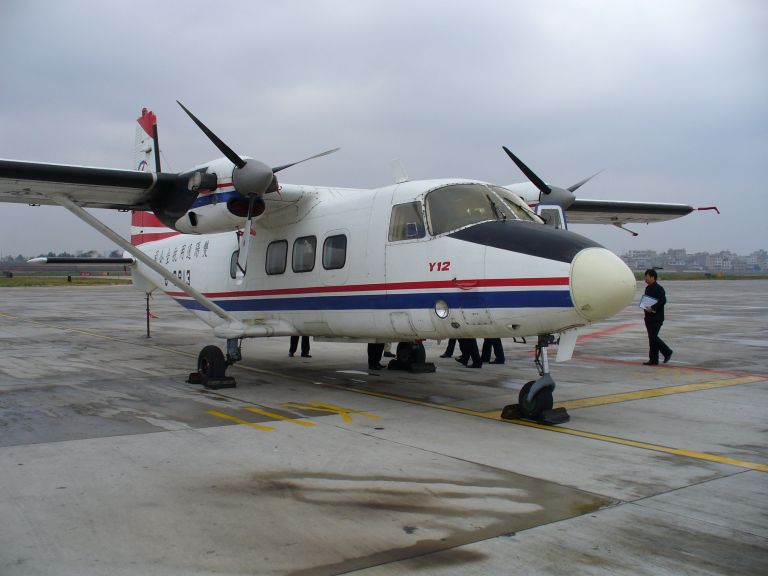 The "Before" photo, Harbin Y-12 on the ramp, Kunming, China
Note the sideways-facing landing light on the fuselage.
A small motor points it forward when it is turned on.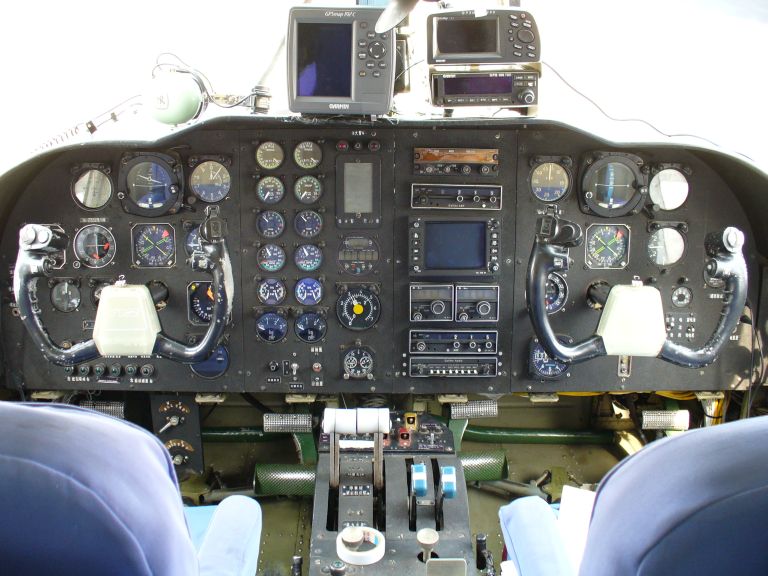 Three GPS receivers, Airspeed in km/hr, Altitude in Meters, Vertical Speed in m/s, Fuel in kg
Note Artificial Horzon on left with the horizon attached to the frame and the tiny airplane free to move.
Guaranteed to improve your instrument scan at the slightest hint of turbulence.
Captain's Panel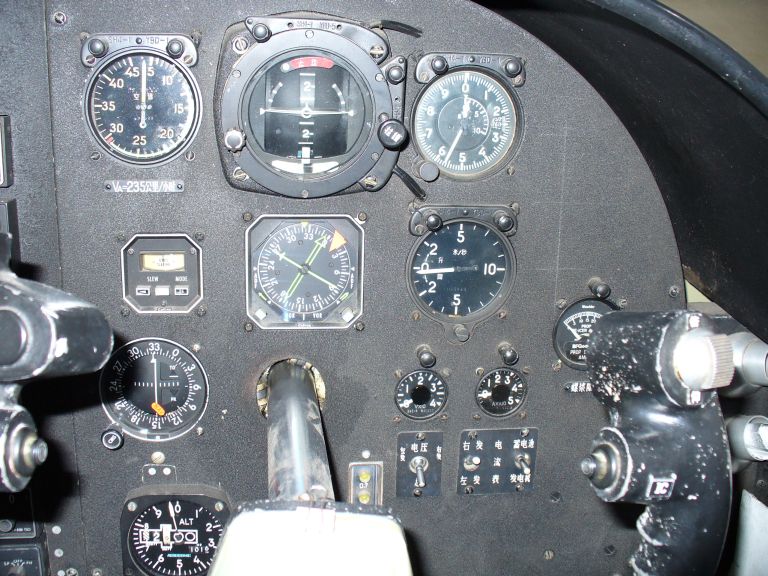 Co-Pilot's Panel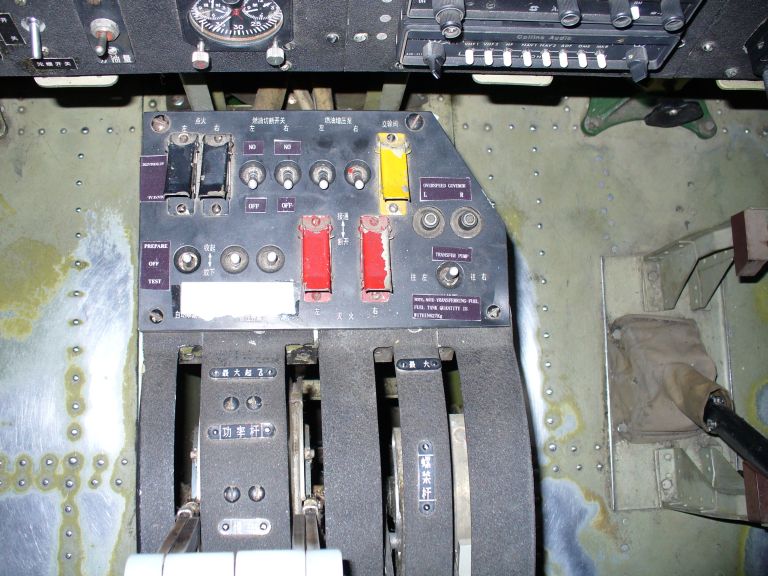 Fuel Cut-Off Switches adjacent to Fuel Boost Pump Switches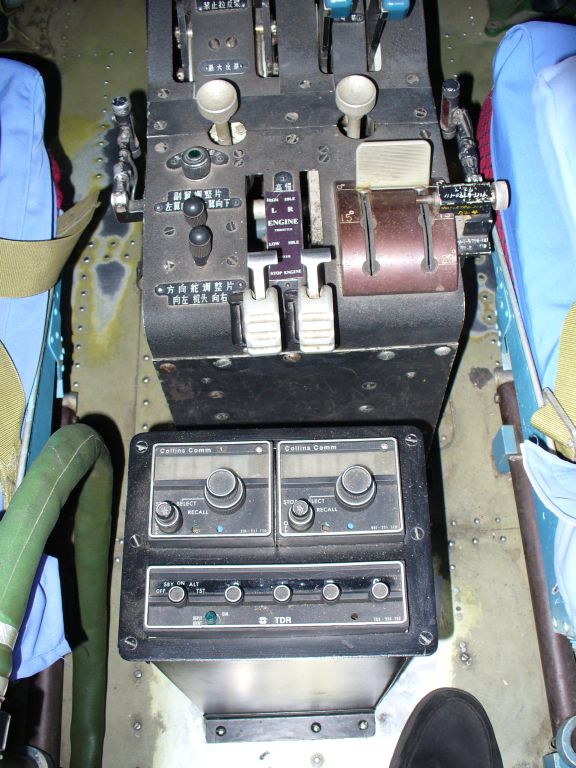 Rudder and Aileron Electric Trim Switches, Fuel and Flap Controls
The Starter Switches are cleverly hidden under the Fuel Levers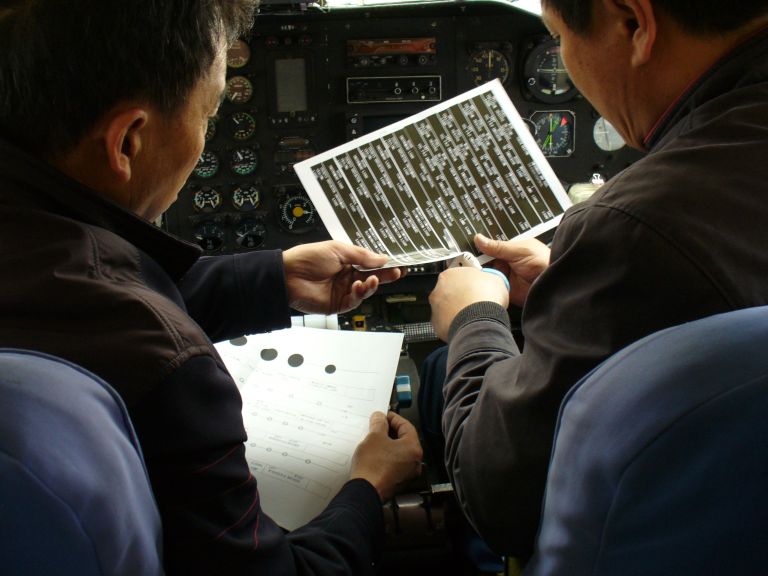 Cutting English labels to cover Chinese symbols on switches and circuit breakers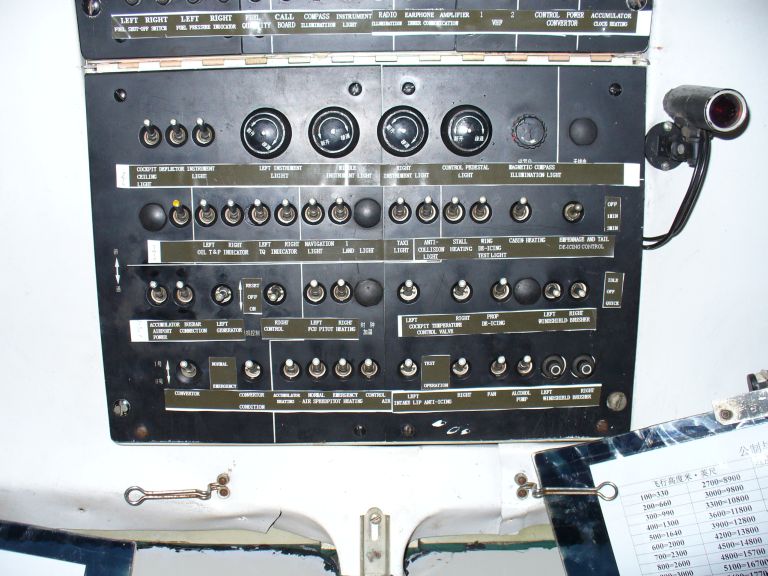 Overhead Switch Panel with new labels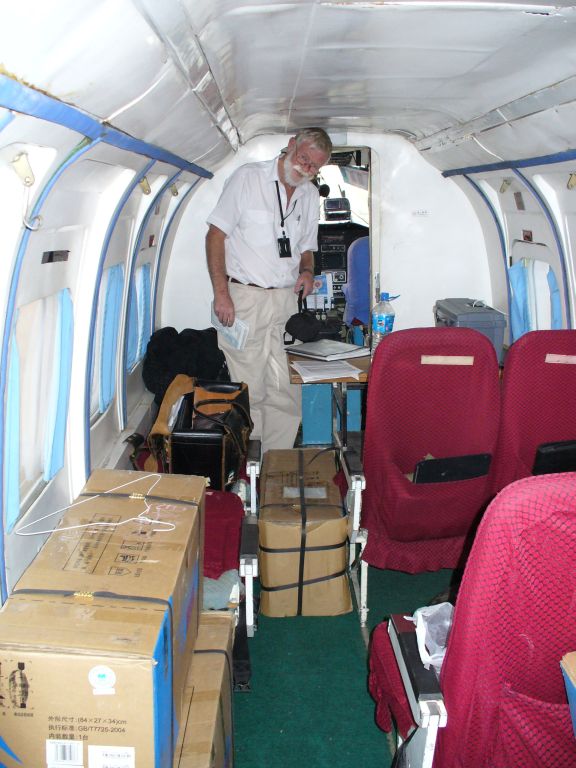 Captain Dickens inspecting cargo tie-down security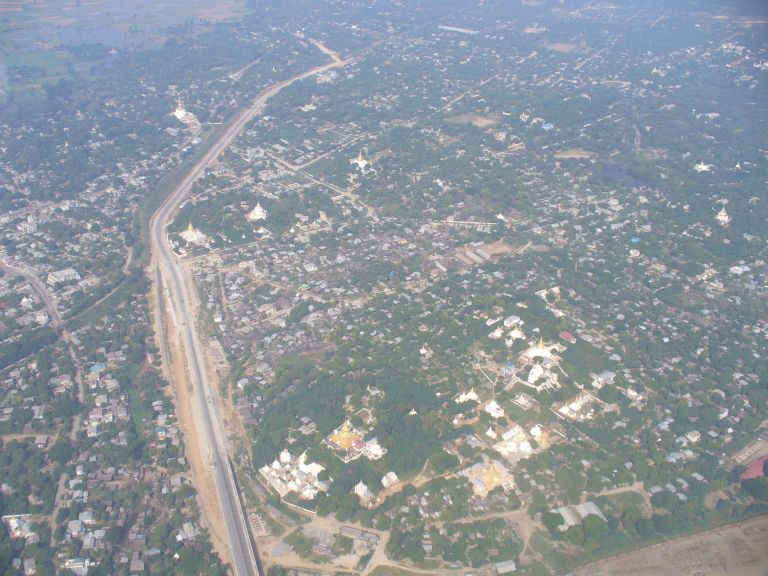 Over Mandalay, Myanmar - count the temples...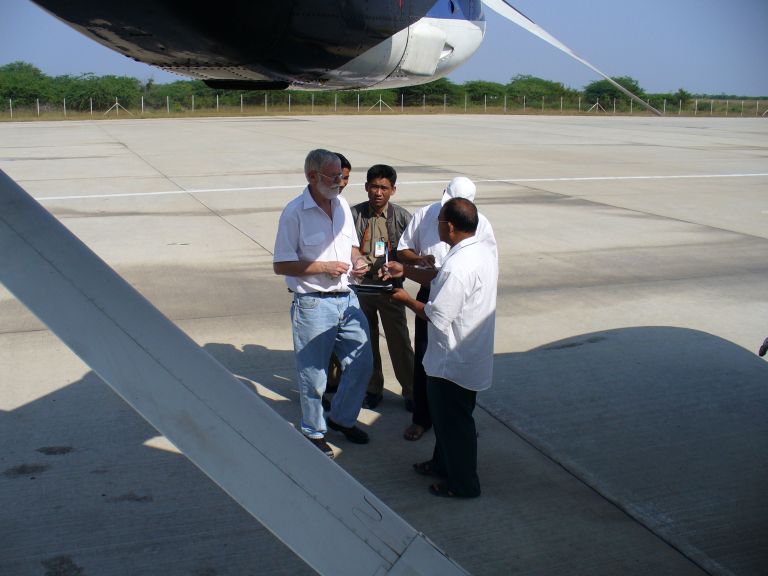 Paying for fuel, Mandalay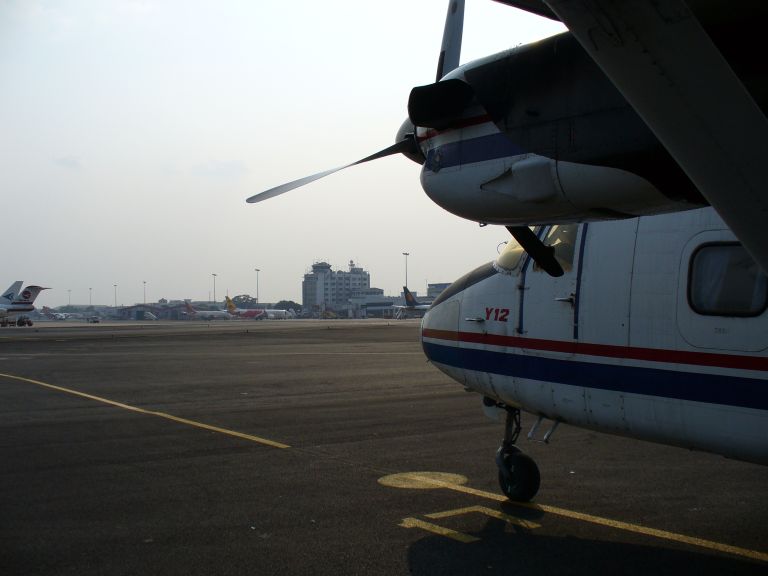 Kolkata (Calcutta), India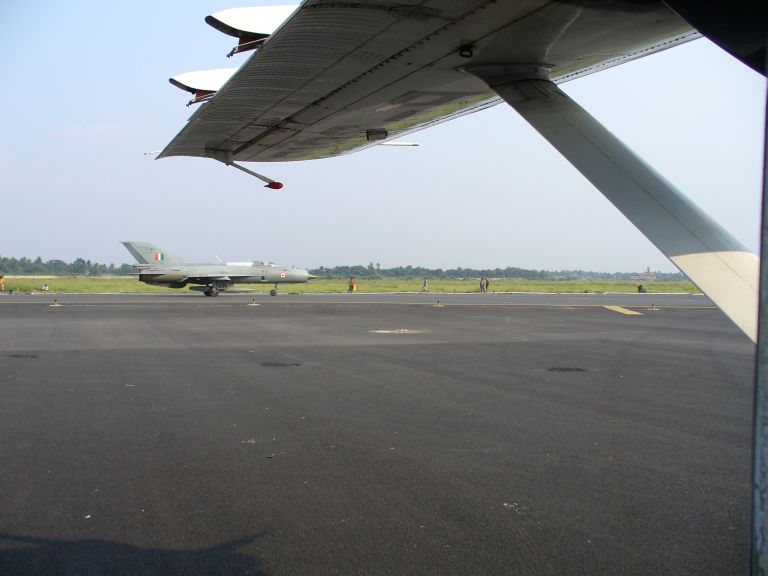 Russian MIG-25 taxiing for local flight, Kolkata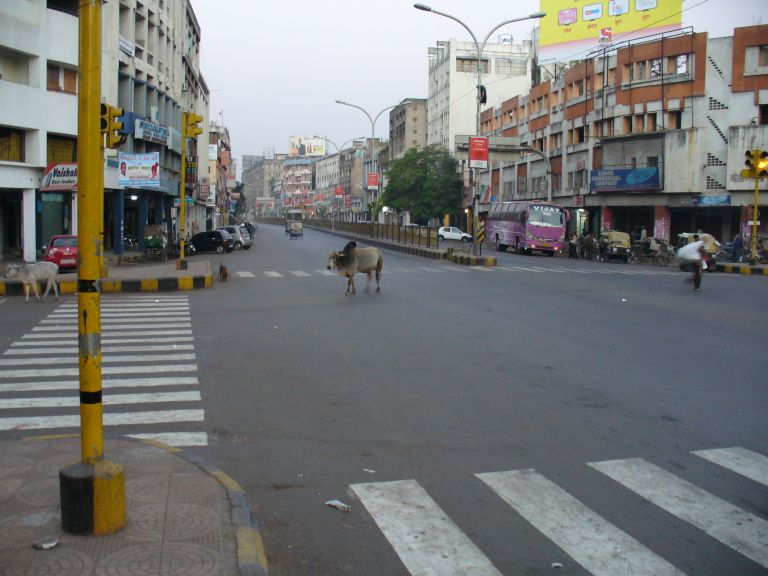 Early morning traffic, Nagpur, India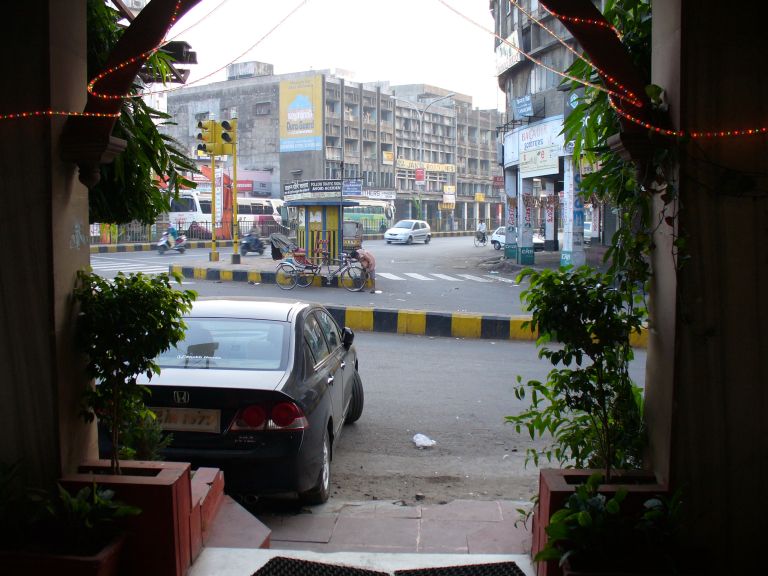 View from Hotel Pal Palace, Nagpur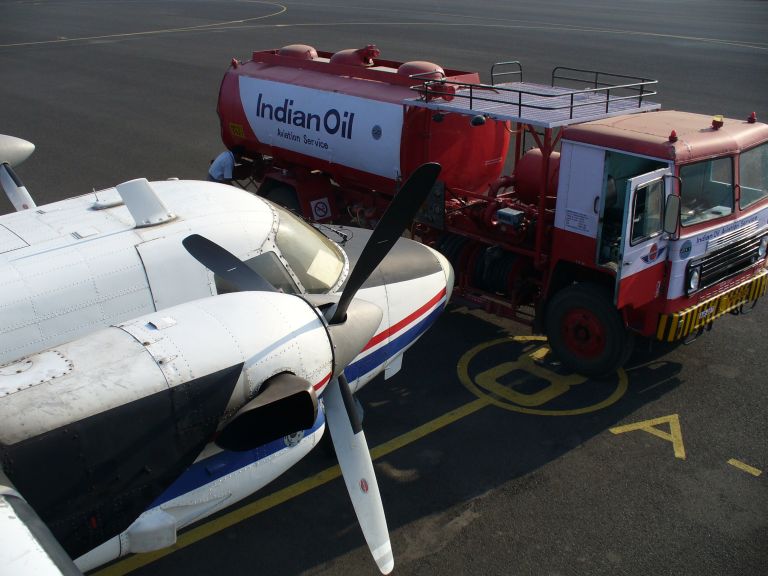 Over-wing refueling, Nagpur, India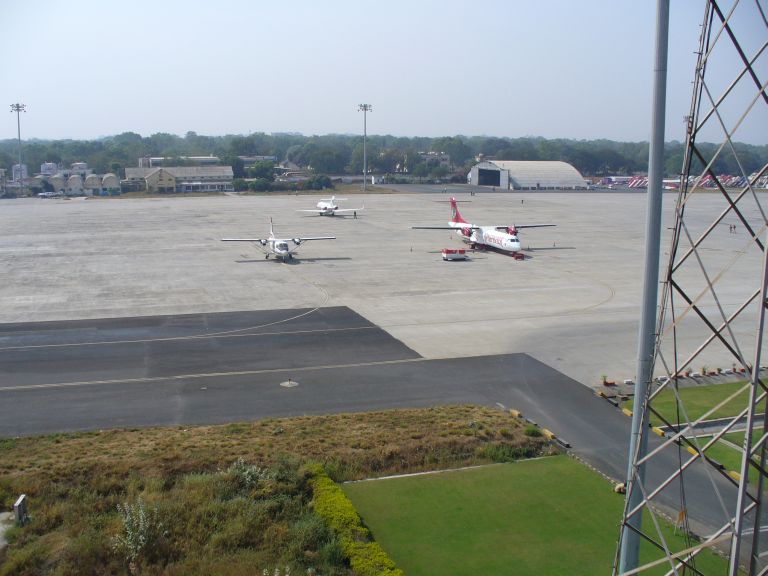 View from the Control Tower, Ahmedabad, India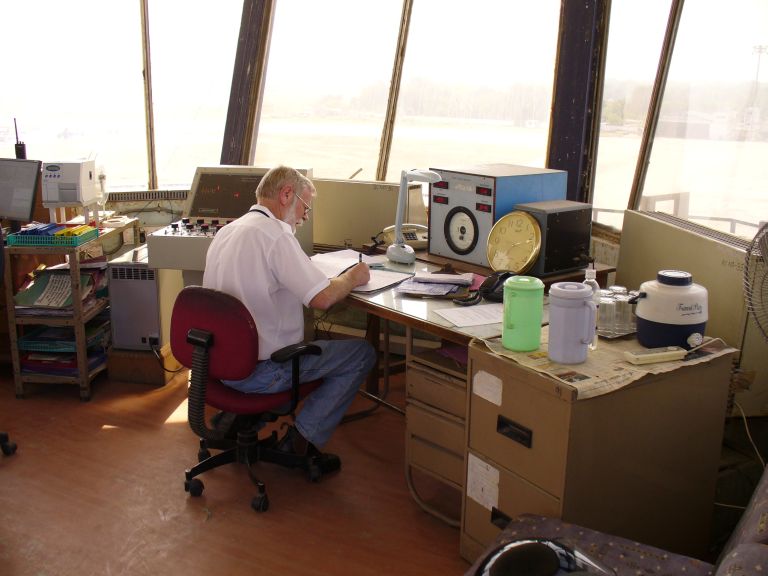 Filing Flight Plan in the Tower, Ahmedabad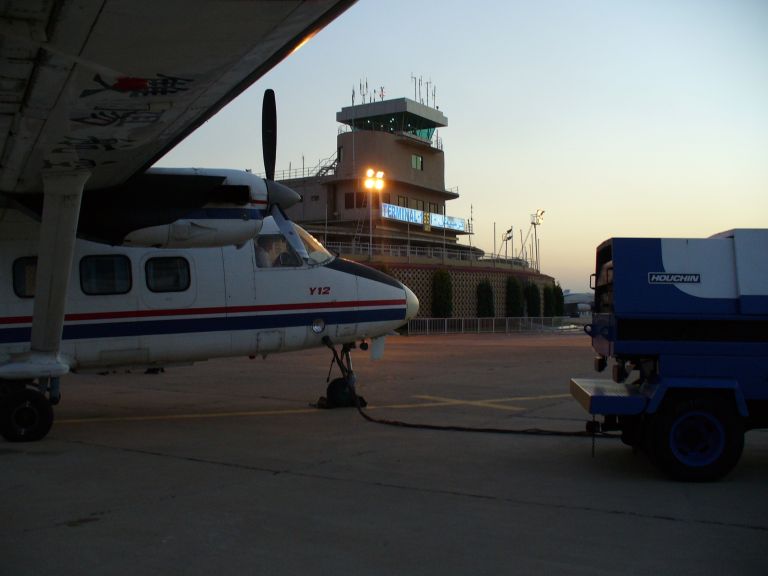 Departing Karachi, Pakistan - only 35 minutes on the ground !!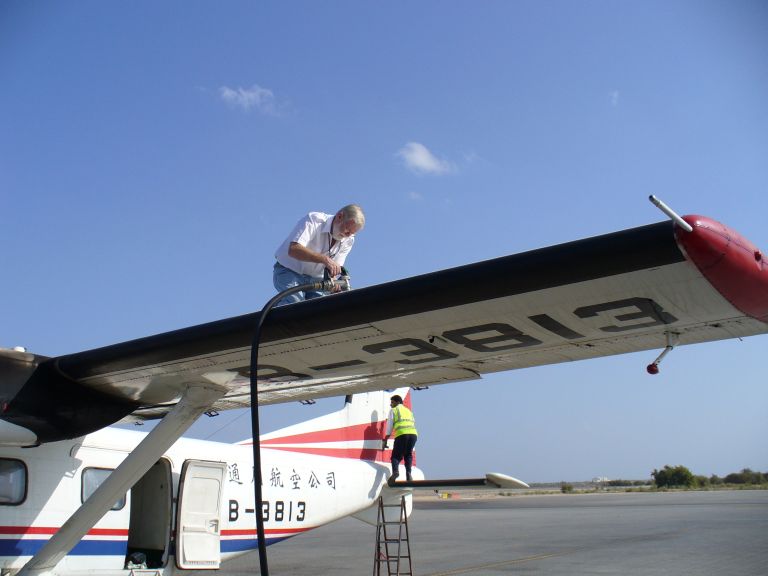 Just Fueling Around, Muscat, Oman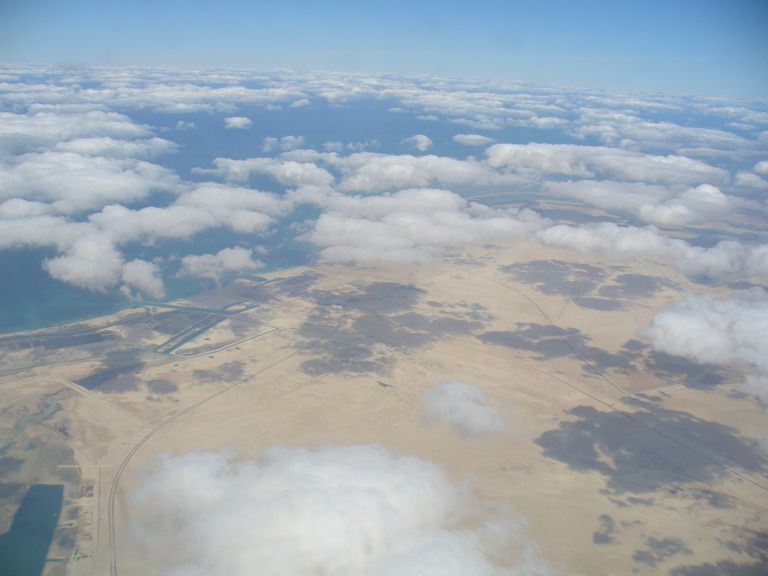 Leaving United Arab Emirates, passing over Persian Gulf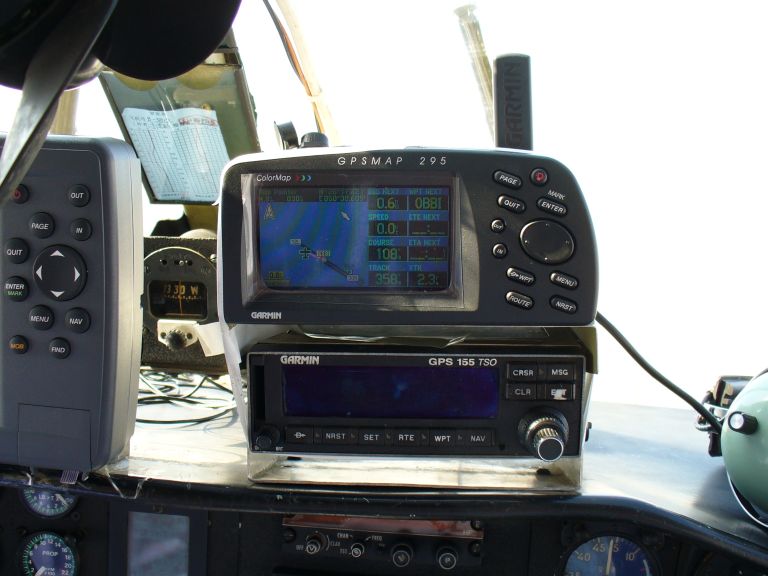 On the ground, Bahrain - Airport ID "OBBI"
The "After" picture - on the ramp, Riyadh, Saudi Arabia
Dubai International Airport Terminal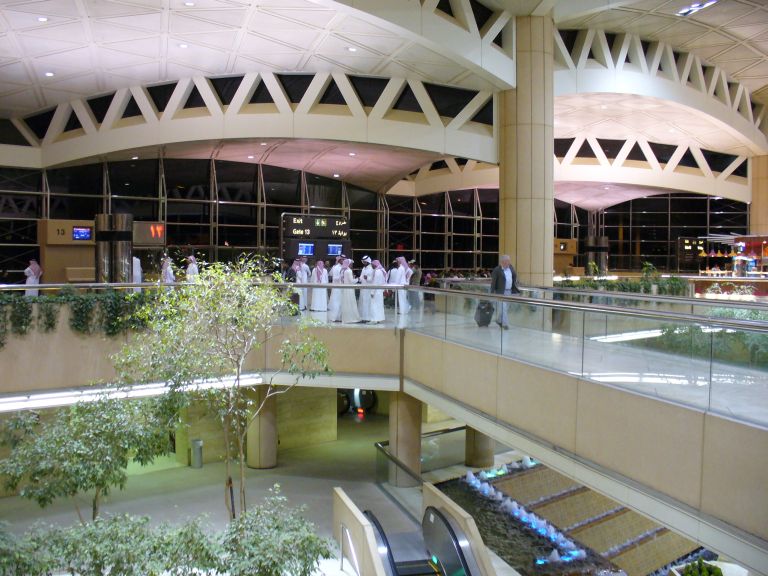 Inside the International Terminal, Dubai
Route Map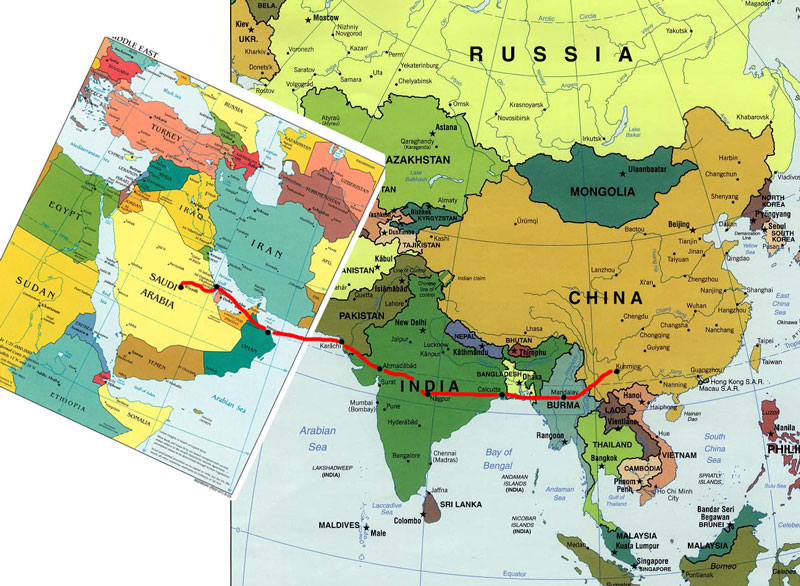 Leaving from LAX at midnight, November 22nd, Thanksgiving Day, we flew with China Airlines to Taipei, Taiwan and on to Hong Kong, where DragonAir took us to Kunming, China.

The venerable Harbin Y-12 took us from Kunming to Mandalay, Myanmar, Kolkata (Calcutta), Ahmedabad and Nagpur, in India, Karachi, Pakistan, Muscat, Sultanate of Oman, Bahrain and, finally, to Riyadh, Saudi Arabia.

Continuing west, Emirates Air flew us, via Dubai, to New York's JFK. American Airlines flew us from there to LAX, arriving on Friday afternoon, November 30th, completing an around-the-world loop in 180 hours.