DHC-6 Twin Otter 300
N38535
Southern Cross Aviation Flight SXA 501
Clayton County Aiport, Atlanta, GA, to Subic Bay, Philippines
K4A7 - KAEX - KSJT - KDMN - KBLH - KSNA - KCMA - PHNL - PKMJ - PGSN - RPLB
1800 nautical miles over land - 7100 nautical miles over water
60 Flight Hours
June, 2008
The "Before" photo, with a little work yet to be completed.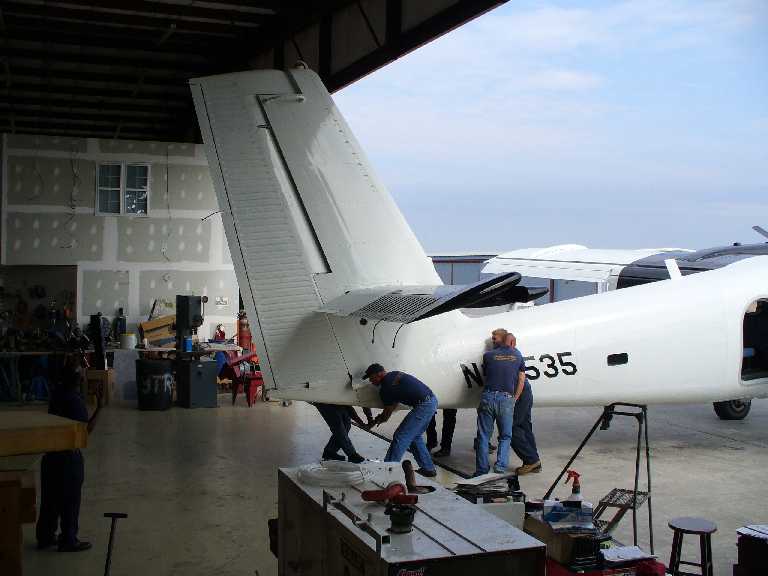 Moving the aircraft out of the hangar requires pulling the tail down...
...so the vertical fin will clear the door.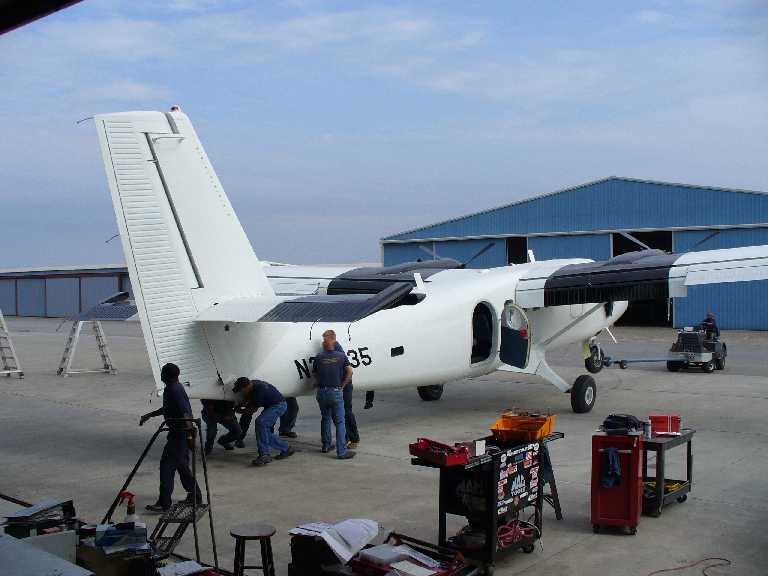 Outside, the wing-tips can be put back on.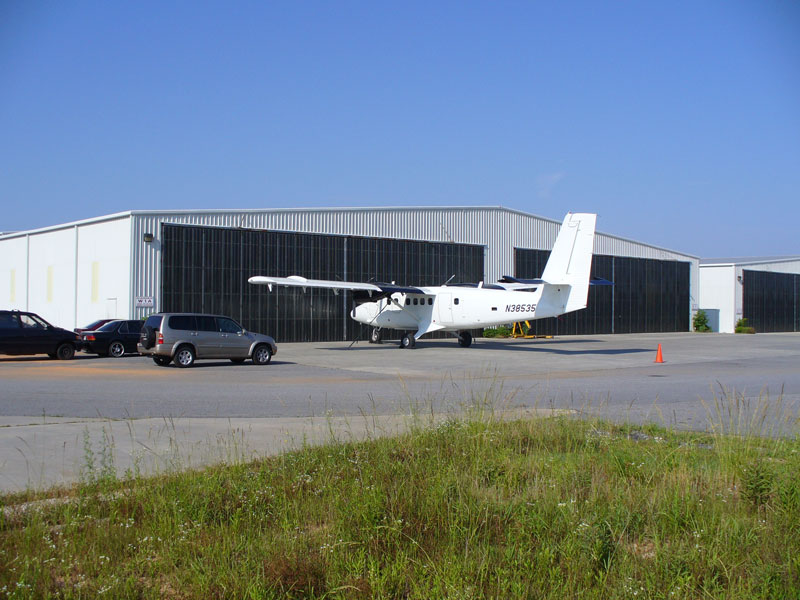 After ten months in the shop, N38535 is ready to go.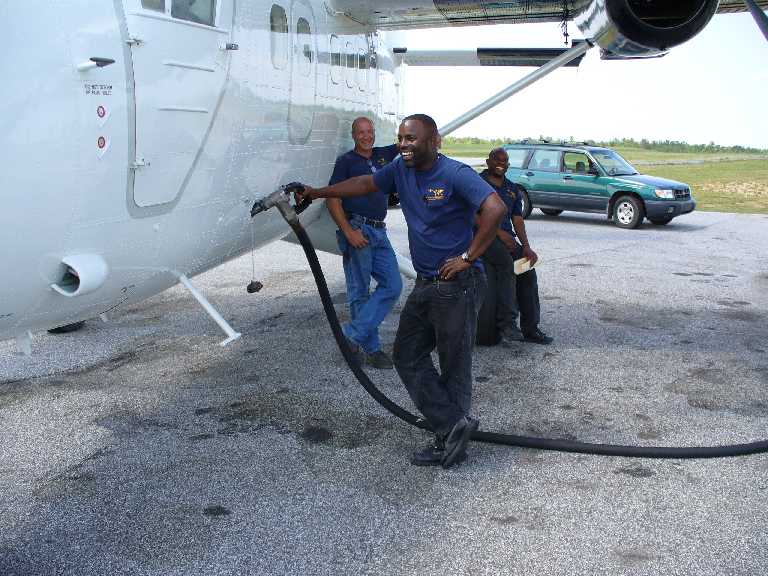 At National Aerotech in Atlanta, Kevin Williams, Tom and Henrick, hasten my departure.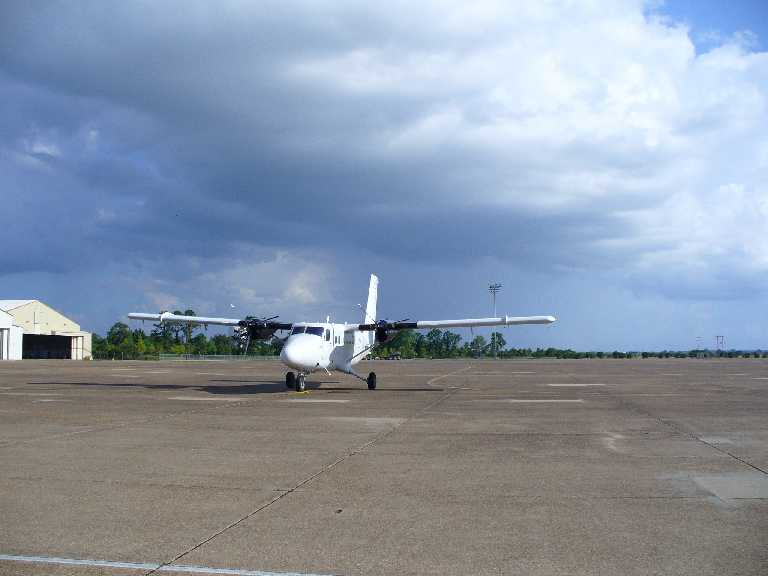 First domestic stop at Alexandria, Louisiana.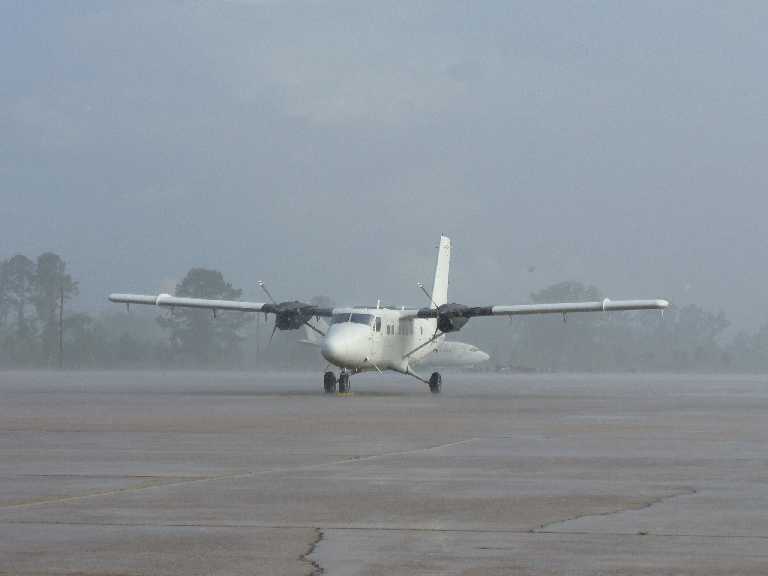 Sudden showers...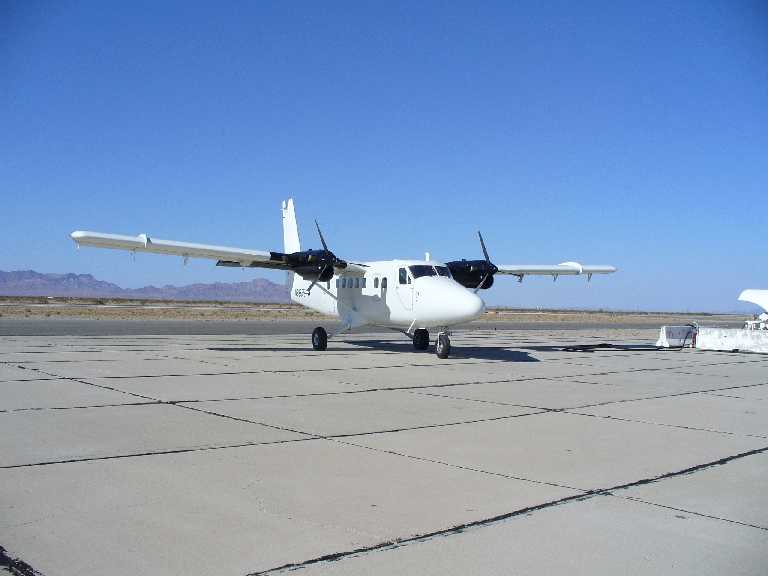 No rain expected in the California desert at Blythe.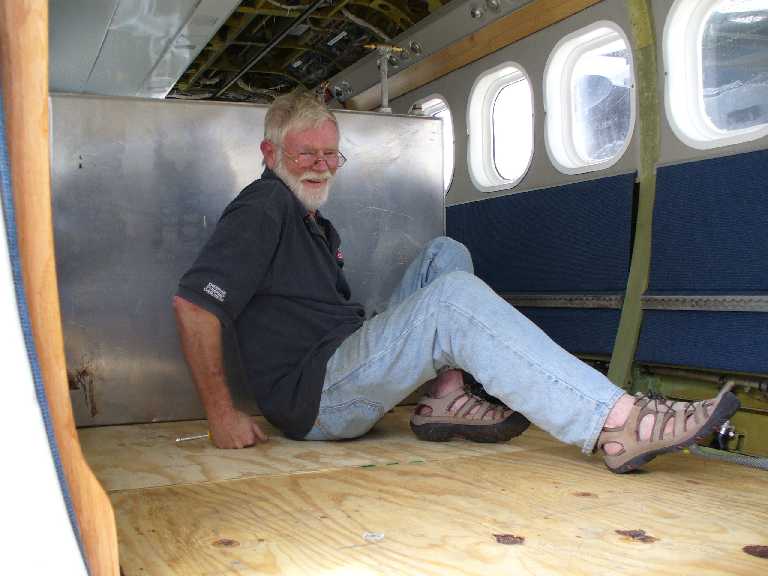 Peter Dickens applying his skill to one of the six additional fuel tanks.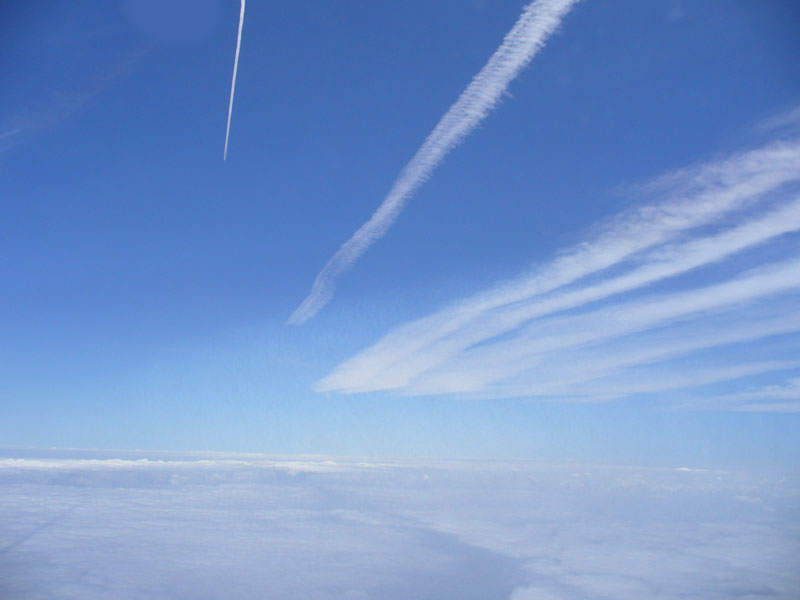 On track to Honolulu, commercial jets pass directly overhead.
The trails from previous flights have been blown to the right.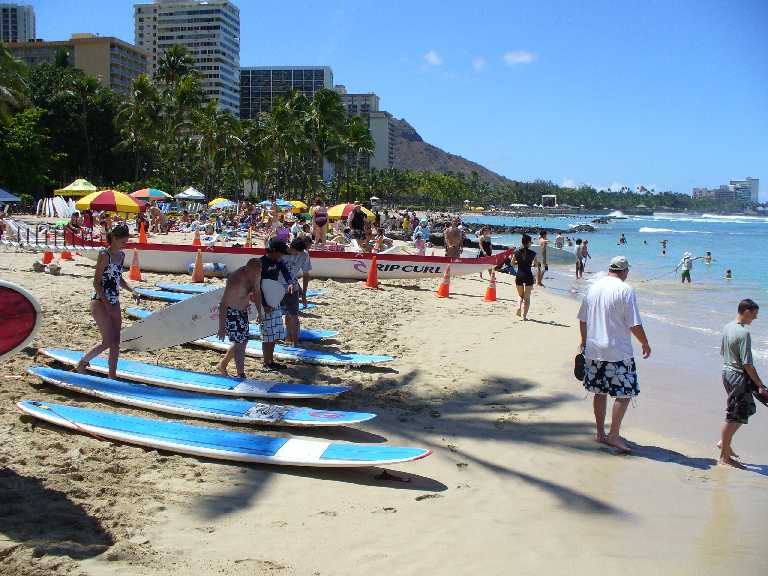 Suffering a crew rest day on the beach at Waikiki.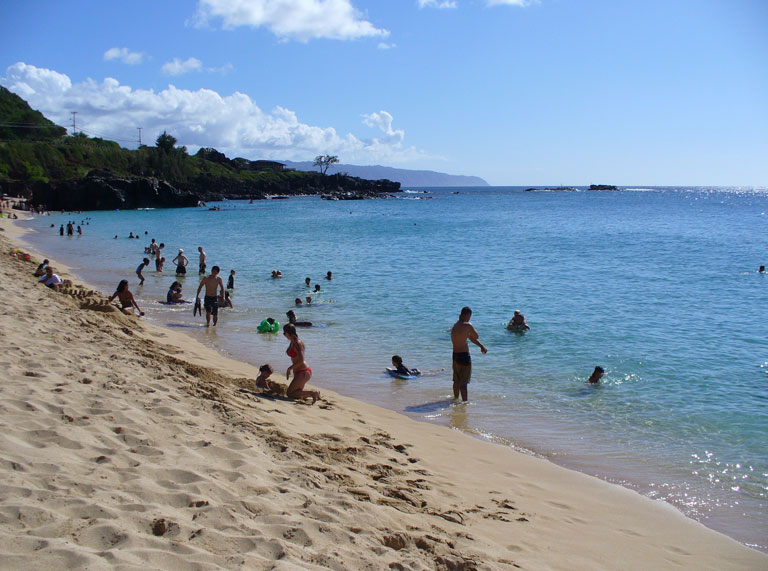 More suffering on the beach at Waimea Bay.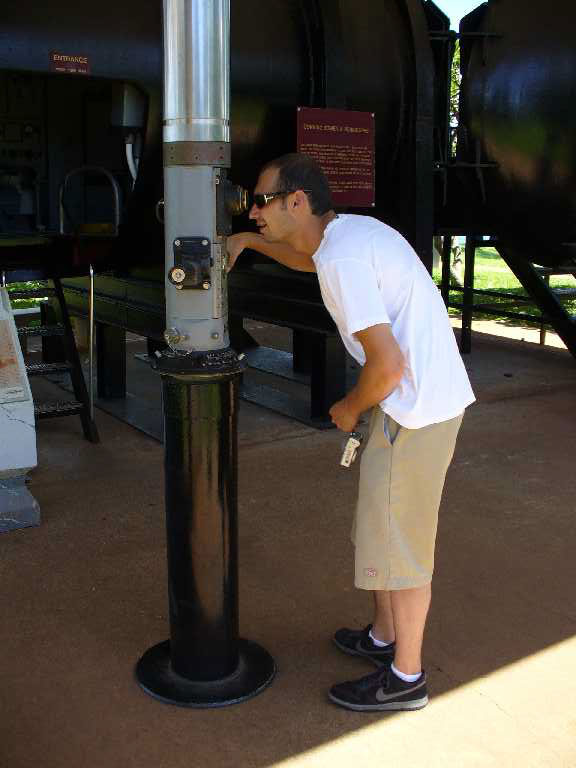 First Officer, Sergio Martin, checking his sub's periscope.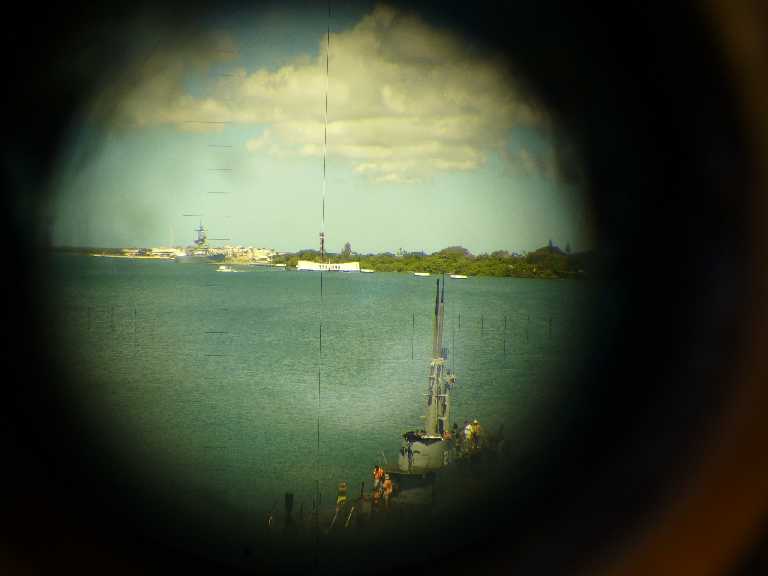 Wait a minute... that's the Arizona Memorial he's targeting.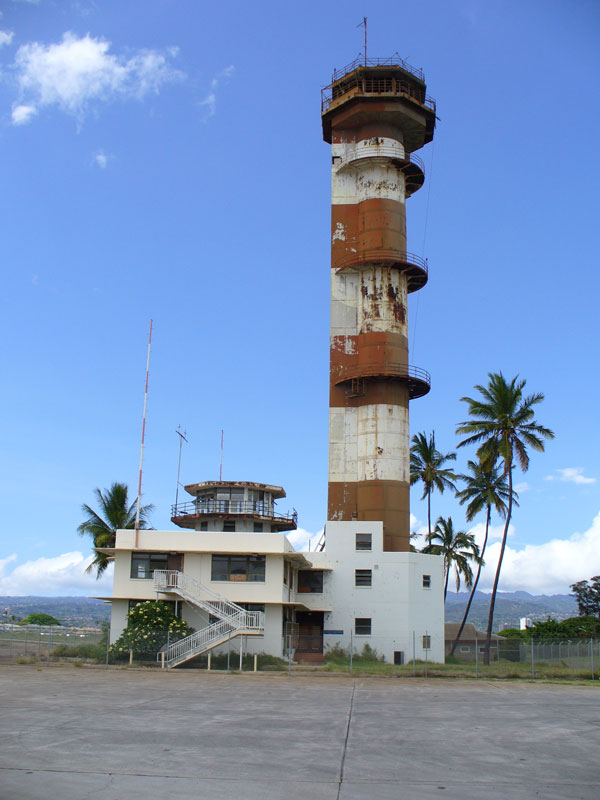 The Control Tower on Ford Island, Honolulu, has taken a beating over the years.
Enroute from Honolulu to Majuro at 10,000 feet.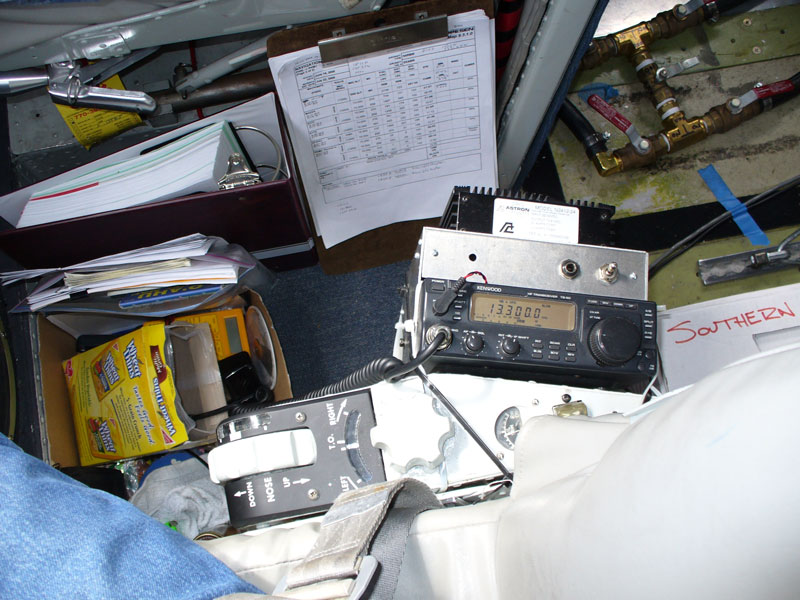 HF communication is easy with the radio close at hand.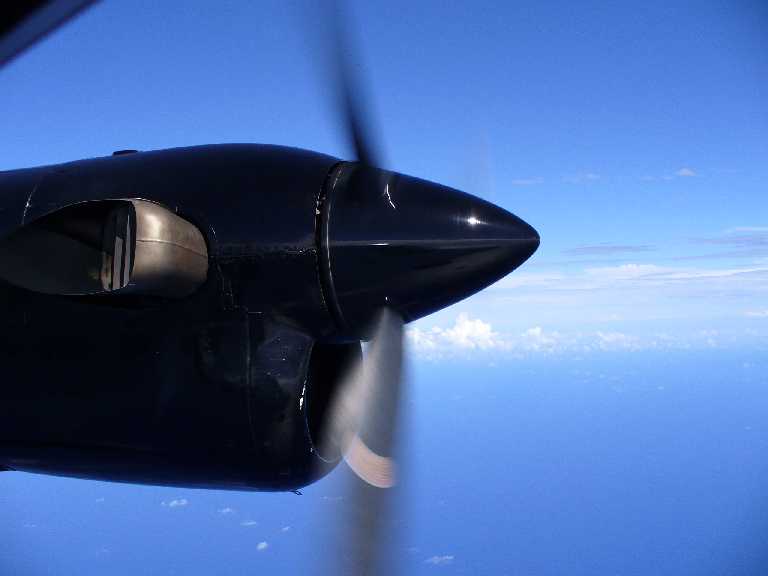 Pratt and Whitney, Dependable Engines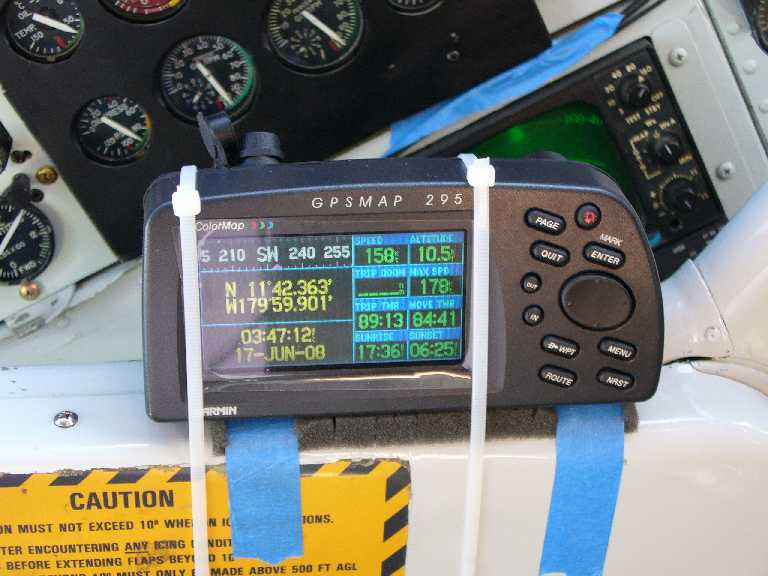 A few seconds from the International Dateline at 180 W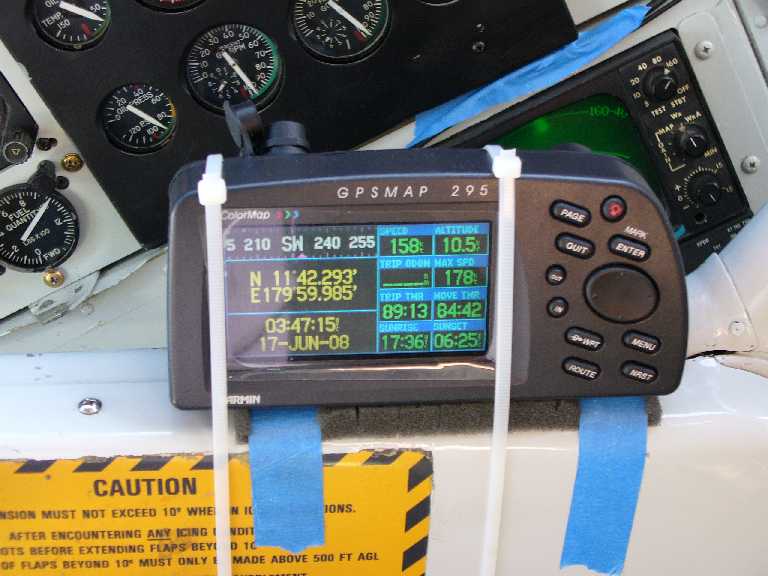 Jumping from 179 West to 179 East, we are in the other hemispere and it's suddenly tomorrow.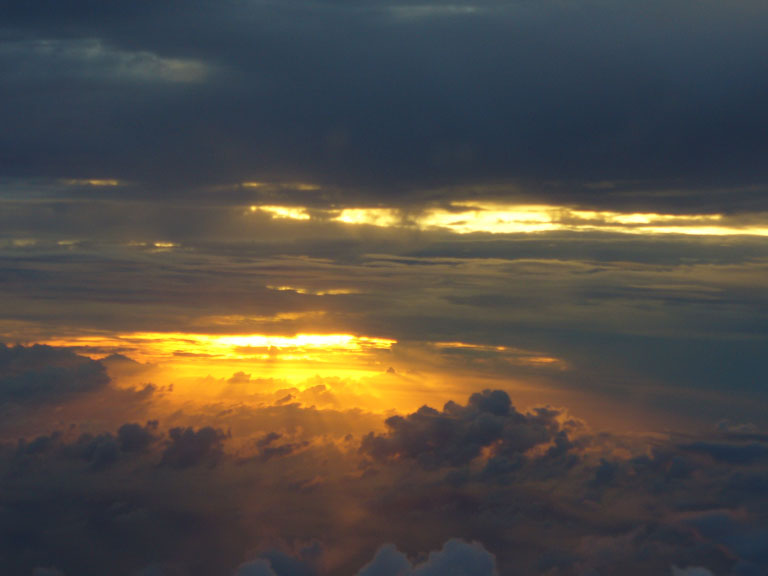 Just before landing at Majuro.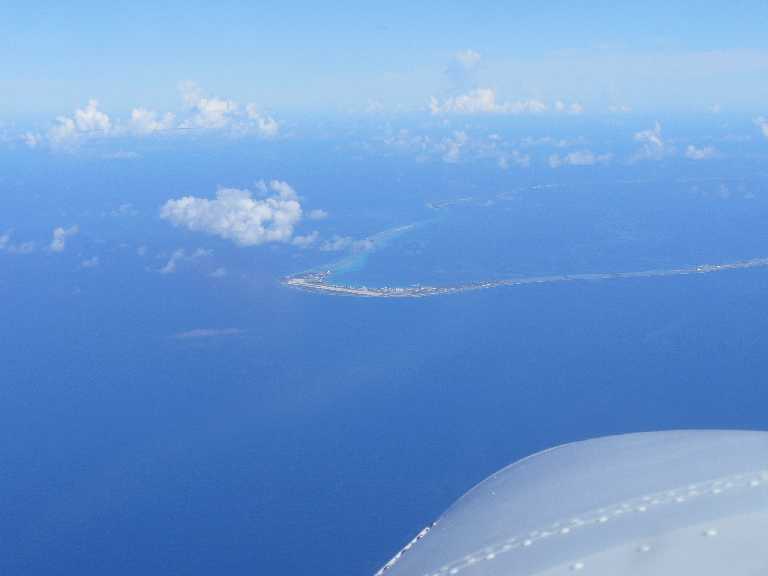 Kwajalein Atoll, mid-Pacific Ocean.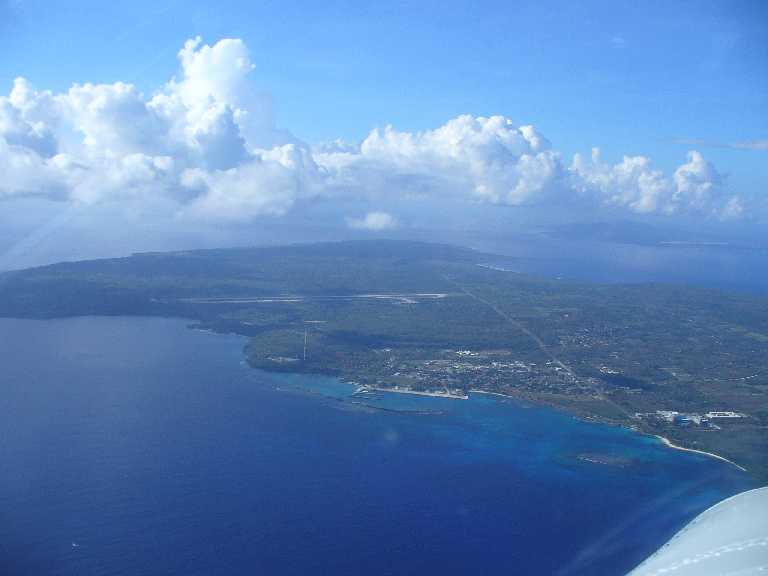 Over Tinian Island, with Saipan in the background, right.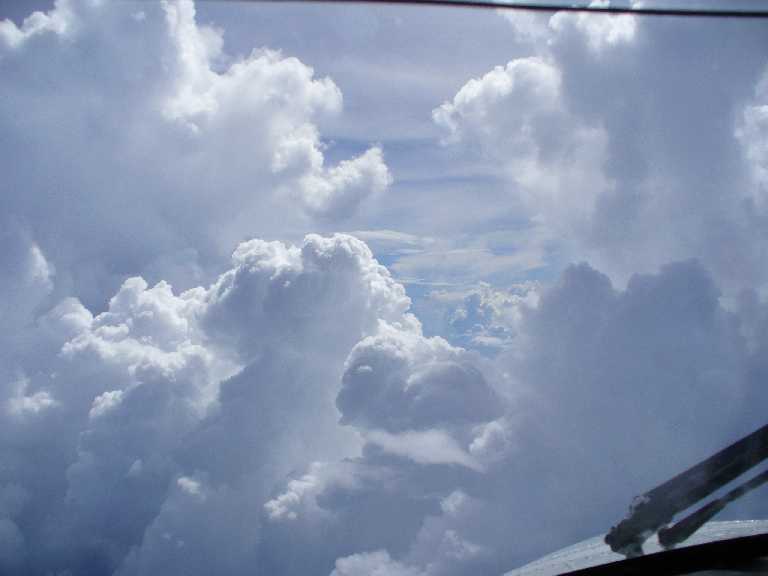 Precursor to Typhoon Fengshen, 300 nm east of Manila.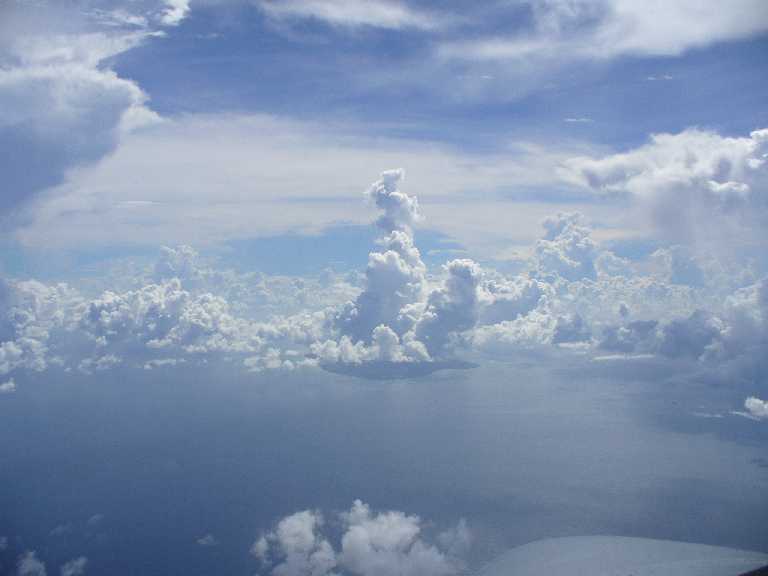 First view of the Philippines, Jomalig Island.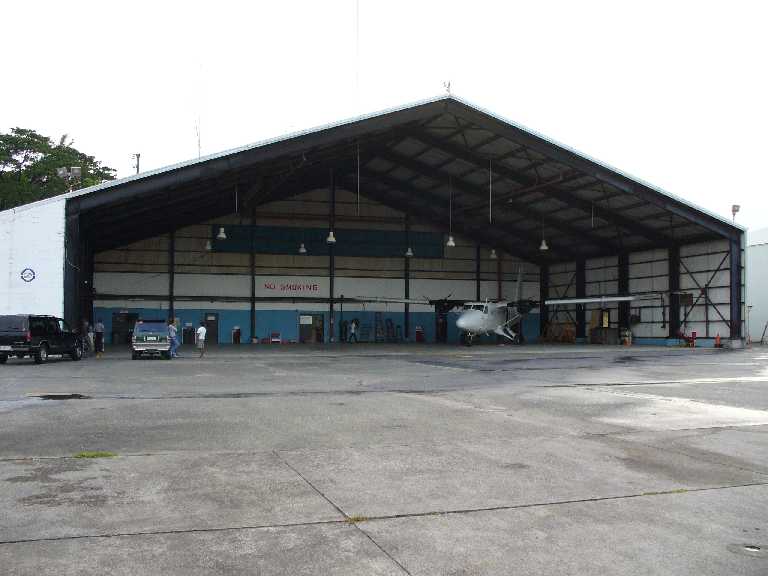 My home in the sky for 60 hours, now at home at Corporate Air, Subic Bay, Philippines.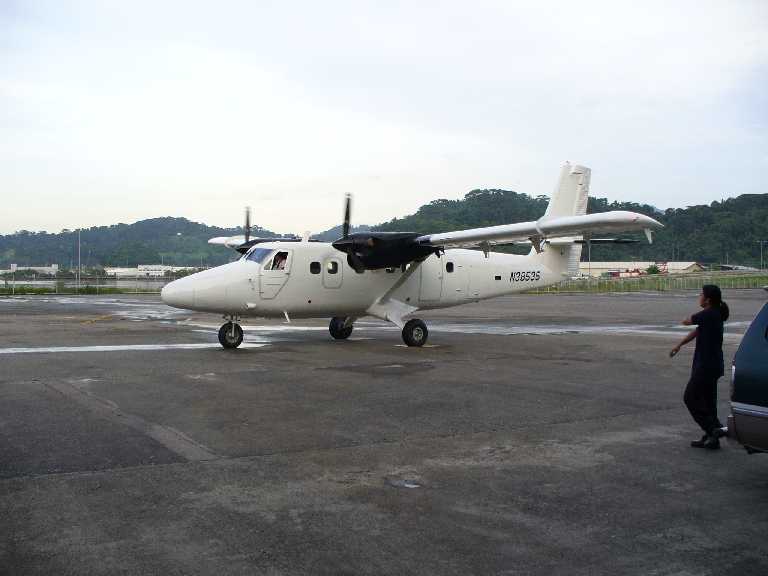 The "After" photo, N38535 in the hands of the Philippine crew.
Route Maps
Domestic Route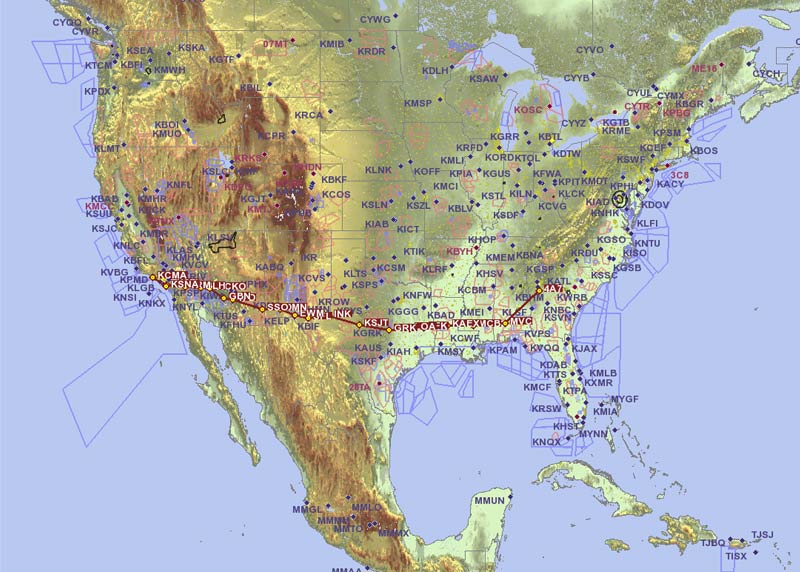 From Atlanta, Georgia, west to Camarillo, California
International Route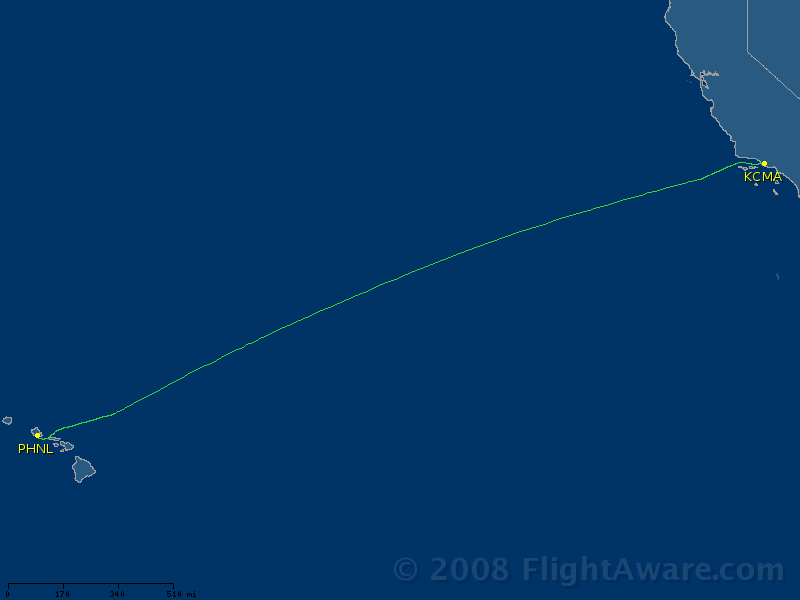 The track from the West Coast to Honolulu, completed in 13 hours, 50 minutes
1. Camarillo to Honolulu - 14 hours
2. Honolulu to Majuro - 13 hours
3. Majuro to Saipan - 10 hours
4. Saipan to Subic Bay - 9 hours

Weather Maps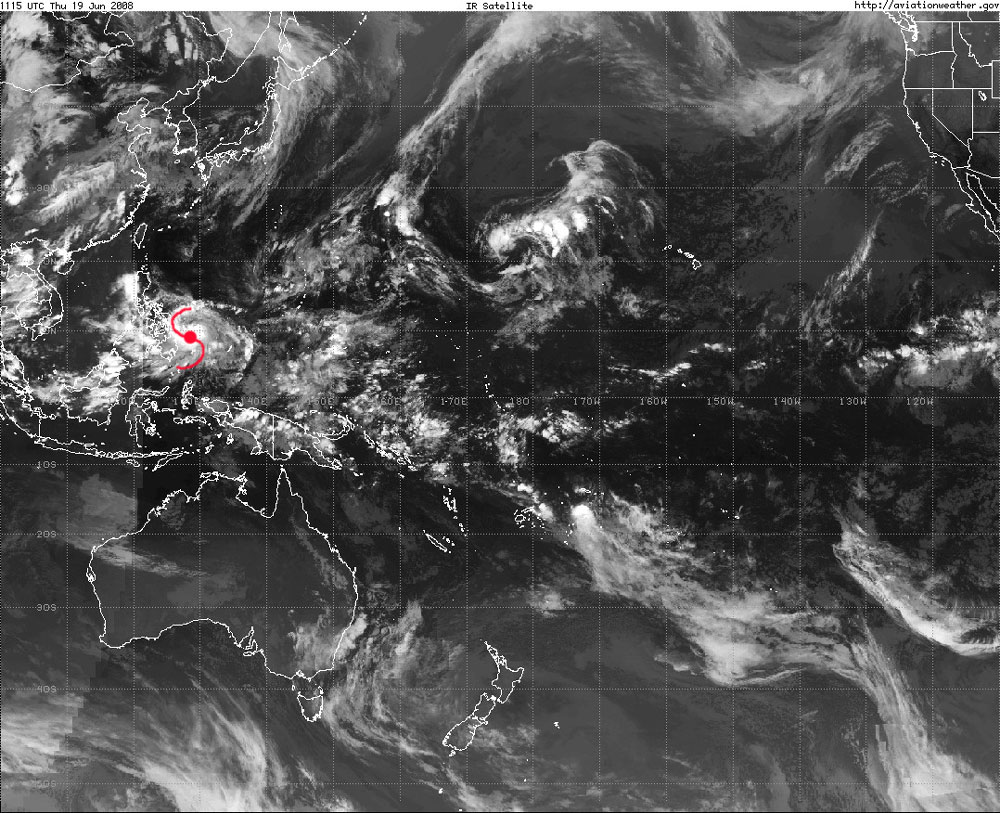 Cyclonic flow shows clearly in the infrared spectrum.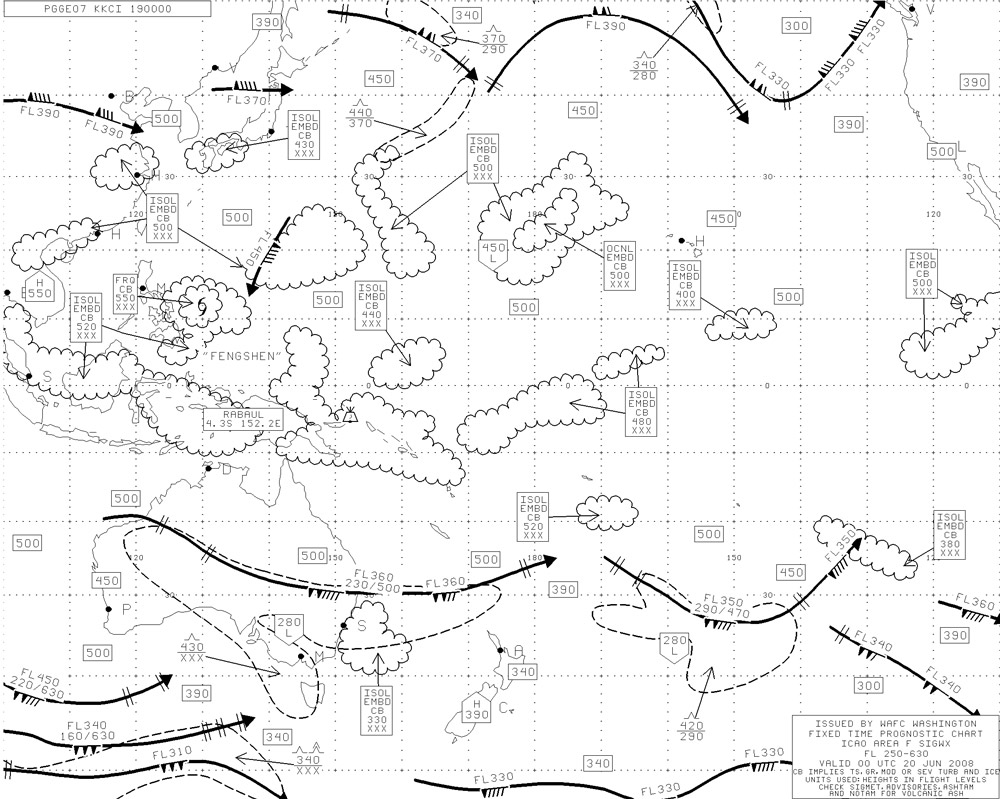 Typhoon Fengshen was well established to the south of track.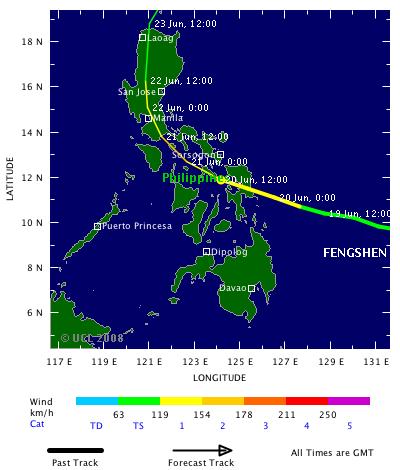 The storm eventually crossed over Manila, causing considerable damage and loss of life.